10 of the Best Woodworking Hand Tools Reviewed
last updated:
Nov 01, 2021
Even if you have the latest power tools to cut, sand, and fasten the parts of your project, you also need hand tools and gadgets throughout most basic woodworking projects. Having the right implement on hand can simplify a task and guarantee professional results. Our buying guide will present some of the best woodworking hand tools you can acquire.
Our Top 3 Picks
[srpshortcode id="22775″][/srpshortcode][srpshortcode id="22779″][/srpshortcode][srpshortcode id="22782″][/srpshortcode]
Many tools will prove useful in woodworking. The job is easier with the right hand tools readily available. Our buying guide will shed light on the best woodworking hand tools that can help you achieve those fantastic results.
10 Best Woodworking Hand Tools
1. Stanley 33-425 Measuring Tape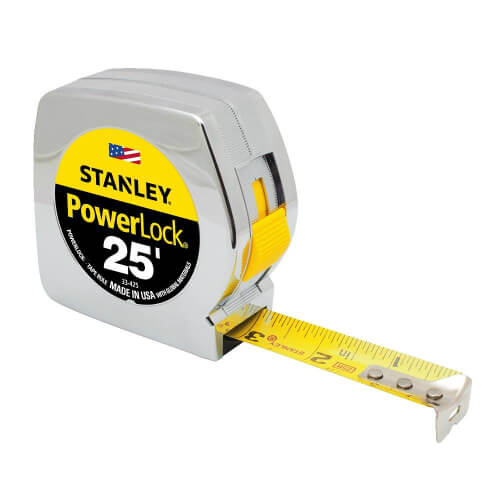 Among the essential hand tools for woodworking are measuring tapes. When you are making something, eyeballing the length of a piece of wood isn't enough; to capture the most accurate measurements for your projects, you need an accurate tape measure that will take away the guesswork. The Stanley 33-425 measuring tape is useful in many measuring situations to up to 25 feet.

Unlike most measuring tapes, it has a lockable blade that offers precise measurements with minimal slippage. It also contains a belt hook for easier access and a one-inch blade for easy reading. It also includes a heat-treated spring that helps the tape to increase its lifespan. Other standout features include:

Mylar Coating - The blade is coated with mylar to avoid abrasion that appears from repeated use of the tape.

Tru-Zero Hook - To help the user handle both inside and outside measurements, this tape has been designed to have a patented Tru-Zero hook feature. This doubles as a pivot that allows the drawing of circles and arcs that automatically adjust.

This tape is made of chrome high-impact ABS case that increases its durability.

Expand to see more

Key Features

It has a 7-foot standout, 25-foot length, and 1-inch width
Corrosion-resistant True-Zero end hook
Mylar coated blade
Chrome high-impact resistant
Secure blade lock

Who is it for?

While this tape measure might be a given item to have for professionals, it is the perfect tool to have on hand for any DIYer.

The tape can serve you for long
It does not creep whenever you are taking the measurements
It is corrosion resistant
Easily simplifies framing jobs
Offers maximum usability
It might start rolling back after extended use
Case is plastic, not metal
2. TEKTON 30812 Double-Faced Soft Mallet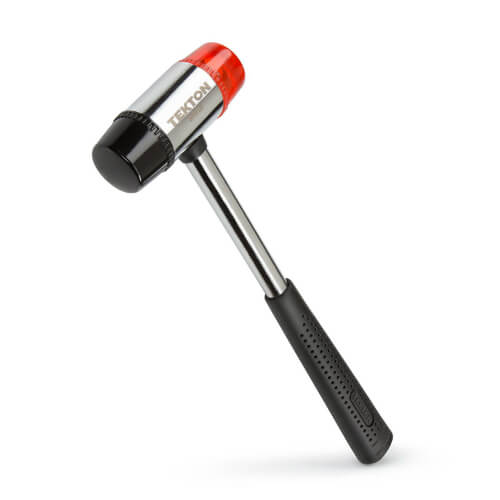 When working on a project, sometimes a piece of wood needs a little nudge to get into place. If you want to accomplish the task without damaging the material, investing in a mallet with soft faces to tap the material is well worth the small $10 investment involved.

One of the best mallets to include in your to-buy list if you are planning to work on woodworking projects is this TEKTON double-faced soft mallet. It has soft double faces that are used to deliver a solid strike like a hammer without damaging the surface of your work. It also has a design for installing tiny parts safely, assembling furniture, and working with delicate materials.

When you work with a mallet, it should be lightweight for easy lifting, balancing the weight more to the head, and increasing the impact of the blow. The TEKTON mallet weighs just over a pound and meets all the objectives. It is a great tool to have when working in a small space.

Two of the best features of this mallet are:

Soft Rubber Handle - The soft rubber handle provides the user with easy control of the handle. Also, it is an ultimate non-slip, so you don't need to worry about the tool slipping out of your hands when working.

Small Diameter – Each face has a diameter of 1" that enables it to deliver soft and quick impacts

Expand to see more

Key Features

Has an extra soft handle
Non-slip rubber handle
Has a lightweight tubular steel handle
Has two soft faces

Who is it for?

This mallet belongs in every toolbox just in case you need it. Its small size makes it convenient to carry along on camping trips to pound in tent pegs too.

It is easy to use
It guarantees the user a safe working surface
It serves you for a long time
It is lightweight, so it is easier to hold and operate
It is inexpensive
The ends can unscrew faster or become loose after a while
3. Bessey GSCC2.524 Clamp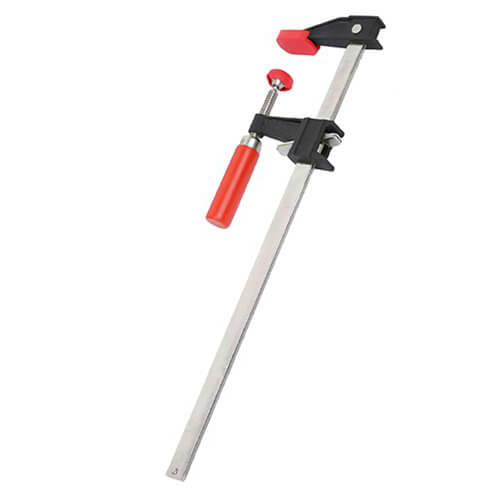 Clamps are useful to have on hand in any woodworker's workshop and will prove useful on many projects. By exerting inward pressure on materials, clamps secure the pieces to prevent movement or separation.

Among the varieties of clamps available on the market, the Bessey GSCC2.524 economy clutch bar clamp is one of the best. It has a power-coated cast iron bar with sliding jaws that operate like a halo to guide the clamp to move in a lateral direction and also guide the material. Twisting the wooden handle reduces the space between clamps, which puts gentle pressure on the material from the top and bottom. Protective pads on both the top and bottom jaws prevent dents or other damage.

That makes it easier for the user to acquire smaller and larger diameters. Besides, it contains a durable powder-coated cast iron rail for durability. The following are some of our best features in this tool;

Some of the best features in this tool include:

Cast Heads – Clamp heads are mainly used to slide the handle and screws easily. This clamp has a cast head that makes it easy for users to position so as to achieve stability for the project. They have 600 pounds of clamping force.

Zinc Plated Rail - The zinc-coated finishing enhances the durability of this tool. It is finished off with a wooden handle that is durable and comfortable to hold.

Expand to see more

Key Features

Has a cast head
Contains two-piece clutch plate system
Has a powder-coated finish
It is a medium-duty clamp

Who is it for?

It is an ideal tool for people having a wide range of woodworking and DIY projects. They are so useful to woodworkers that they are often sold in multi-packs with a single clamp' prices start at $15 per clamp.
It is easy to hold and operate
It has a durable construction
The construction is free from corrosion and rust
It is affordable
The handle is very fragile
4. General Tools 823 Digital Angle Finder Rule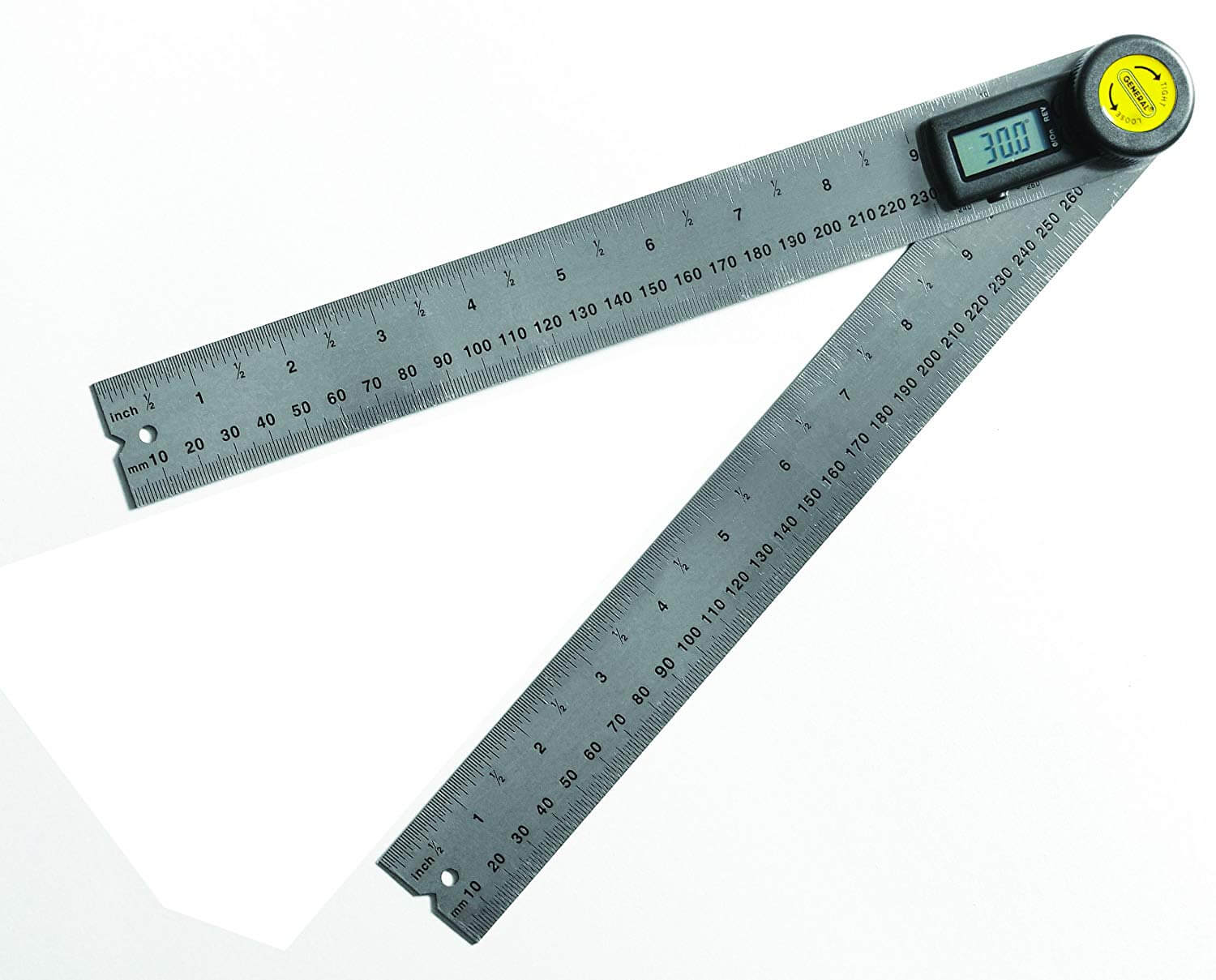 For making picture frames, cutting molding, or doing any work requiring an angle, the General Tools 823.angle finder rule is indispensable. This little digital protractor prevents material waste by providing a precise, accurate indication of where to cut for the right angles.

Even if you need a reverse angle, this tool locks in place and automatically displays the opposite angle that provides the user with an easy and quick angle measurement to mark a cut with a miter saw. The tool has finely engraved markings that give precise angle measurements within 1/10th degree., plus check center notches on ends of the rule for correct tool placement.

Some of the best features of this tool include:

Large LCD Display - Woodworking requires perfect angles and length. This tool solves that by having a large LCD that helps the user eliminate guessing or eyeballing the angles and distance with a convenient protractor tool.

Measures 360 Degrees - The unite is hinged for 360° measurement both inside and outside accurately. On top of that, it has a design of notches that enables exact ruler placement markings. That is the best way for accuracy in woodworking.

Flexible Zero Point - Besides, the digital angle finder is designed with the ability to make your reading easy since it can be zeroed at any point in the swing plus and can be later inverted for easy reading. It also automatically turns off when it's not in use.

Expand to see more

Key Features

Protractor comes with an easy to read LCD display
Hinge mechanism that allows 360-degree measurements
Protractor has a lock that reverses the angle
Has a steel ruler

Who is it for?

No DIYer or craftsman around the world should be without this tool that sells for less than $30.

The tool can go back to zero at any point in the swing
It is sturdy and durable
It provides accurate measurement and angles
It automatically switches off when it's not In use
The digital buttons save the measurements automatically
The on button is very small impossible to turn it when wearing gloves
It is impossible to unset your size is you set it down more than a minute
5. Stanley 16-793 Socket Chisel Set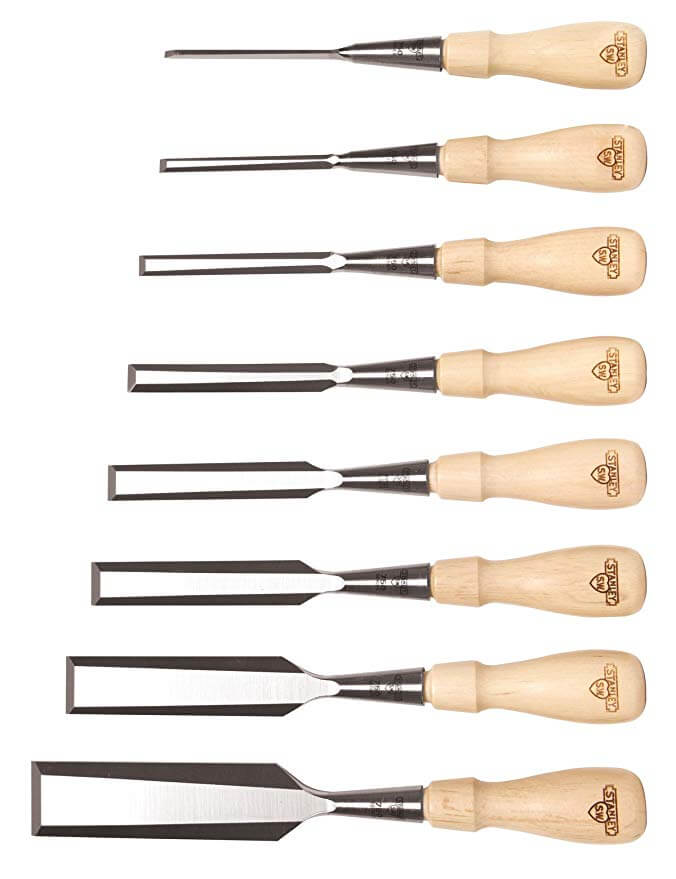 Any aspiring woodworker will have a chisel among their tools to carve or cut materials such as wood or stone with its distinctive cutting blade. One of the best versions of this device is the Stanley 16-793 set that is masterful at removing unwanted timber when it is struck with a hammer. It has a classic 750 series design which increases its quality of results.

The set includes 1/8", 1/4", 3/8", 1/2", 5/8", 3/4", 1", and 1-1/4" chisels and a leather pouch.

The blades are made of metal to ensure that the user can sharpen them wherever they become blunt. The smooth wood handles increase its comfort and allow an efficient transfer of energy so they can be used for extended time periods. They also increase the chisels' durability since rust or corrosion cannot affect the wood handle, which extends their life.

Below are our best features;

Long Blade - If you are a woodworker, you know that the size of the blade in a chisel matters when doing the job. The blades have a thin design to ensure quick penetration in the wood, plus long handles for easy gripping.

High-Carbon Chrome Steel – These tools are made from carbon steel, which ensures that the blades are hard enough to create ideal edges. These also have tapered bevel sides for sharp precisions.

Narrow Angles for Tight-Corners - The other narrow angles in the sweetheart chisel help the user to penetrate even in tight corners. That helps to avoid accidental marring of the work when precise cuts are needed.

Expand to see more

Key Features

Thin and long blade
Hornbeam wood handle
High-carbon chrome steel
Classic 750 series design

Who is it for?

The Stanley 16-793 set, which sells for $155, is best for people who frequently work in wood since it comes as a set of different sizes.
Durable
Easy to hold and work
Lightweight
Provides precise cuts
Can easily reach in tight corners
The handle can separate from the blade after a long time use
6. SUIZAN Japanese Hand Saw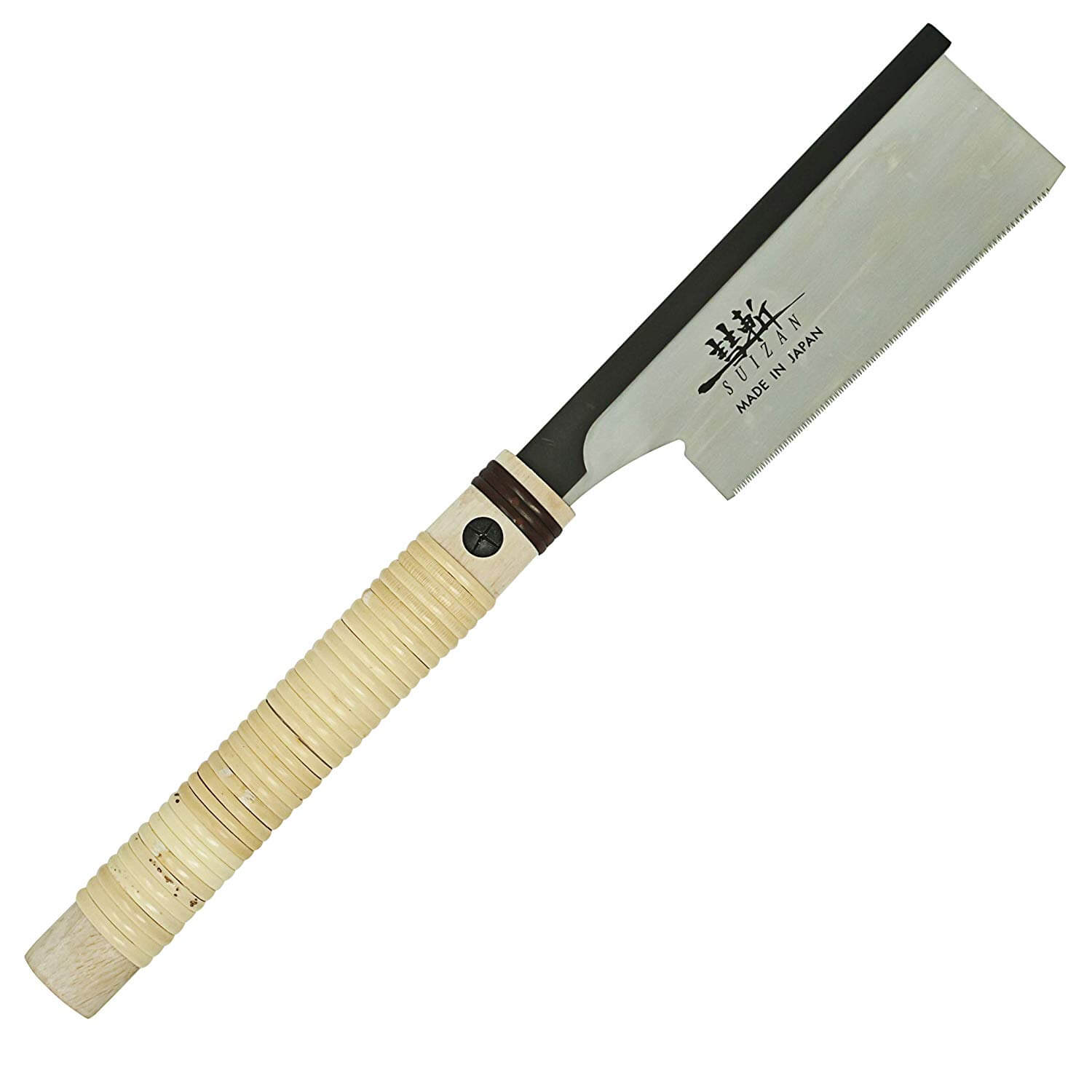 Over 95% of Amazon reviewers found the SUIZAN Japanese hand saw an important addition to their toolboxes. Unlike most saws which require the user to push the material through the material, this saw stresses the pulling motion to produce a cleaner cut that doesn't require as much sanding. The saw itself is light and less power is needed to do the job.

The company that makes this tool has 100 years of experience which shows in the final product. Amazon buyers note that other saws like this did not measure up to the hype, but the Suizan one did. What's great is the blades are removable, easy to change when they wear out, and easy to find.

Some of the best features of this tool include:

Japanese Steel - In case you are wondering why it is made of Japanese steel, this raw material is top-notch for creating sharp cutting implements.

Wood Handle – The handsaw has a smooth hardwood handle to prolong its durability and also makes it easier for the user to hold.

Great Blades - Most people also love it because the blade is very sturdy and does not bend while cutting.

Expand to see more

Key Features

Sharp and sturdy blade
Hardwood handle
Japanese steel blade
It is a push saw

Who is it for?

We would recommend this to any person who wants to make smooth, clean cuts with less work.

It makes quick and smooth cuts
The edge stays bright for a long time
The tool is very sturdy and can serve you for a long time
The module does not bend while making cuts
It is pricey compared to most hand saws
7. 2 Piece Phillips Screwdriver Set 60-020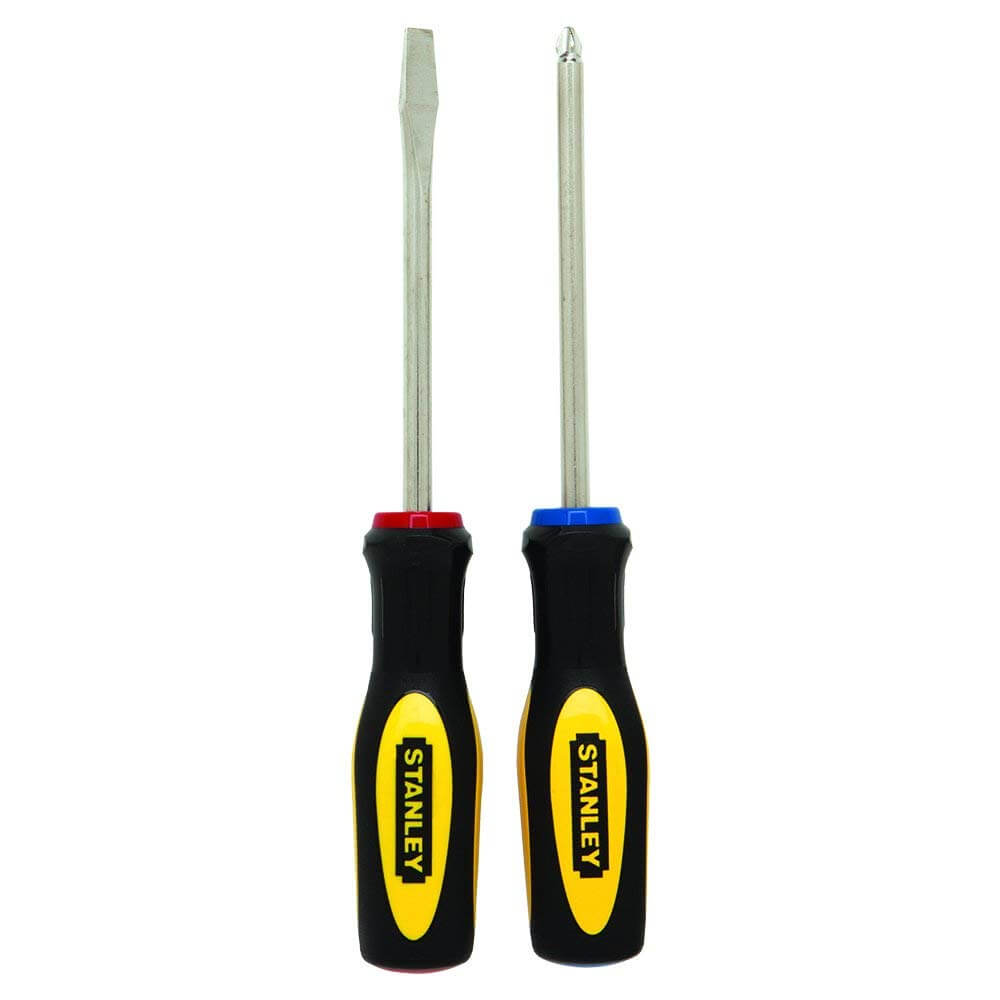 Screwdrivers are among the essential tools for woodworking projects. You can use them for driving screws into different materials. The Stanley 2- piece Philips and flathead screwdriver is one of the best woodworking tools on the list. Its treated alloy steel blades enable it to hold up under frequent use.

Most people love the set because it contains two pieces in popular sizes that satisfy a wide range of fastening needs. The pair comes in a durable plastic holder that allows a user to easily see the color-coding on the handle – red for lat and blue for Phillips.

Consider the following features:

Ergonomically designed handle - Hand tools for woodworking should be ergonomically designed for user comfort and productivity. This device has a slip-resistant textured grip that provides excellent comfort and a hardened tip that will hold up for years.

Nickel-Plated Bar – The screwdrivers are nickel-plated to resist corrosion. This is a great feature for those who work in very harsh environments.

Expand to see more

Key Features

Heat-treated steel blade
Ergonomically designed handle
Nickel plated blade
Strong plastic handle

Who is it for?

We would certainly recommend this for home users.

Corrosion free
It is sturdy
It is lightweight
The steel is forged stainless free, so it is not recommendable for excess torque power
8. 16 oz Fiber Glass Claw Hammer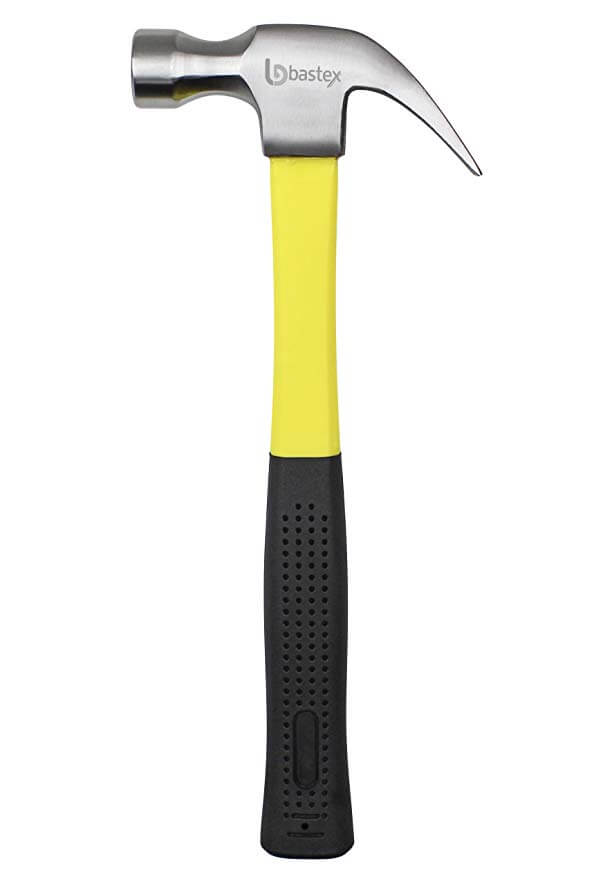 A hammer is a no-brainer in any list of essential hand tools. Though there are different types of hammers, the double-ended hammer that is used for hammering and pulling out nails is the best type for general use.

The 16-ox. Bastex has a stainless head and lightweight design. Its weight makes it suitable for more DIY repair projects, such as driving nails, breaking up objects, or removing old nails.

This equipment is made of the perfect size and feels to ensure that you have a non-slip grip. The front part of this tool is used for striking since it has a metal construction design. Here are two otustanidn features;

Durability - This is an excellent durable claw hammer for heavy-duty construction. To enhance its durability, the handle is made in fiberglass covered with a poly jacket that protects it from impacts. Also, it uses an epoxy bond that will serve you for long without loosening up.

Precision - To provide strike with accuracy, this hammer is well built and has just the right weight. A rubberized shock-resistant non-slip grip at the base of the handle efficiently prevents slipping and reduces the risk of bent or broken nails.

If you have a congested working place, the length of this hammer is perfect. It is not very long or very short. Also, the sharpened claws ensure that you do not use a lot of energy while removing the nails from a piece of wood.

Expand to see more

Key Features

Has perfect weight and heavy-duty construction
Designed with rubberized shock resistant handle
Has sharpened claw
Has ideal size

Who is it for?

The Bastex is for DIYers who need a strong, lightweight hammer.

The handle efficiently prevents slipping when using
It is suitable for general jobs
It is impact resistant
It is durable
It has well sharpened curved claws
The handle is a little flimsy
Selection Criteria for Woodworking Hand Tools
The Diameter of the Handle
For single-handled tools such as a hammer, drivers, and chisels, the width of the handle is critical. That determines the level of comfort the device can provide while cutting the wood. Therefore, when buying hand tools that have a single handle, they should have a 1- ¼ -2″ diameter where you can quickly wrap your hands comfortably around them.
Grip Span
Just as diameter determines the level of comfortability in single handles hand tools, grip span is also a crucial primary thing to look for double-handled tools. Such devices include snips, pliers, and cable cutters. To enjoy maximum comfort in these tools, consider buying double-handled tools with an open or closed grip span of about three to two inches.
Ergonomically Correct Tools
If you have a small workspace for your woodworking projects, it is advisable that you purchase hand tools that have an ergonomic design. That means that the devices should be perfect for a cramped environment.
Buying ergonomically designed tools helps you finish your job faster and with less stress as they are built for comfort and efficiency..
Lightweight
All your hand tools should be lightweight to ensure that you can comfortably move them with your hands. Make sure that you can hold your tools with one hand to provide less force is required while working.
Type of Material
Different tools are made of different materials, but the components should be top quality. For tools made of wood, you should look for wood that is solid hardwood yet polished to be soft. If the devices have metal construction, they should be made of a strong alloy resistant to rust and corrosion.
FAQS
1. How do I maintain my hand tools?
When you keep your devices away from harm, they perform flawlessly and help you save a lot of money at the end of the day. Using them for their intended purpose is a good start to keeping them in top shape.
Keep the tools sharp, whether that means having the blades sharpened or replaced. To keep them working in precision, protect them from dents and scratches. To maintain your hand tools, begin by making sure that you remove all the burrs and metal irregularities that might interfere with their performance.
Use a dry storage place to prevent them from rusting or rub them with a rust inhibitor. Like most tools, hand tools for woodworking will last longer if you protect them from any harm.
2. How do I clean my hand tool?
Cleaning is one of the major requirements for many tools. There are many different ways used to clean up hand tools. Among the most popular methods include spritzing metal tools with a light coat of WD-40 and later wiping them properly with a clean rag. However, don't completely dry them to keep away rust. For wooden handles, rub them with a cloth containing a little linseed oil.
Conclusion
There are many types of hand tools for woodworking that you will find in the market today. While you may find the need for some specialized tools not on this list, our buying guide has presented some of the best woodworking tools at the core of any tool collection
Subscribe to our newsletter