Best Snow Plows Reviews & Editorial Ratings
last updated:
Jun 30, 2020
Every winter there are rampant stories of snow completely sealing doors and windows forcing the residents to miss important appointments or meetings in the office, at school, or with their physician. In areas that are most prone to heavy snowfall, a snow plow is an indispensable tool for clearing snow so it doesn't accumulate on your yard, lawn, sidewalk, or driveway. There is a sea of them on the market, coming in all types and sizes and offering a wide range of useful features to make the task quick, efficient, and hassle-free.
Our Top 3 Picks
[srpshortcode id="16703″][/srpshortcode][srpshortcode id="16704″][/srpshortcode][srpshortcode id="16705″][/srpshortcode]
In light of their ubiquity, choosing a suitable model can be daunting and difficult, which is why we've put together a list of ten of the best models the market has to offer to enable you to make an informed decision. Before that though, let's take a look at the crucial factors to keep in mind as you shop around.
10 Best Snow Plows
1. Extreme Max 5500.5010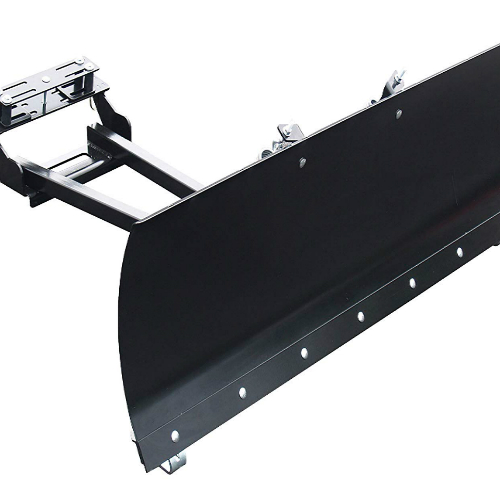 The Extreme Max 5500.5010 is a high-end, long-lasting and easy-to-use device that's guaranteed to make quick and easy work of the toughest snow removal projects. With a height of 16 inches and a width of 50 inches, the device removes copious amounts of snow and gravel is far fewer passes compared to standard snow plow, a fete that saves you lots of time and energy.
The icing on the cake is the ease with which it is
to mount
it on more than 90 percent of ATVs all around the world. The streamlined design spares you the agony and expense of purchasing a plow, a mount, push tubes, and incurring additional expenses to ensure everything works smoothly and flawlessly.
Expand to see more
The construction of the blade from industrial-grade steel makes it ultra-strong and durable enough to withstand the toughest working conditions out there. Everything fits in place nicely, meaning that you won't have to contend with any rattling or squeaking plus, the blade boasts a rust and corrosion resistant polished black finish, which, coupled with the skid pad, gives you the confidence and peace of mind to use it in all sorts of terrains and conditions.

There is a quick-release mechanism for quickly and effortlessly dismounting it and push tubes while leaving the mount intact for later mounting. And you'll love the efficiency and perfection with which it works. The blade adjusts easily to a total of six positions, allowing for efficient snow removal, irrespective of the terrain. And since the blade swivels on a spring-loaded pin, adjusting it to any of the six angles is both precise and effortless, and while it might sound complex for a greenhorn, you don't need any significant upper body strength to operate it.

This is one of the best snow plows the market has to offer. The ease of installation, use, versatility, affordability, and durability make it an all-time favourite for value-conscious homeowners.

Durable construction
Universal mounting attachment
Plows powerfully
Rust resistant
Assembly is difficult
Limited 12-month warranty
2. Warn 78950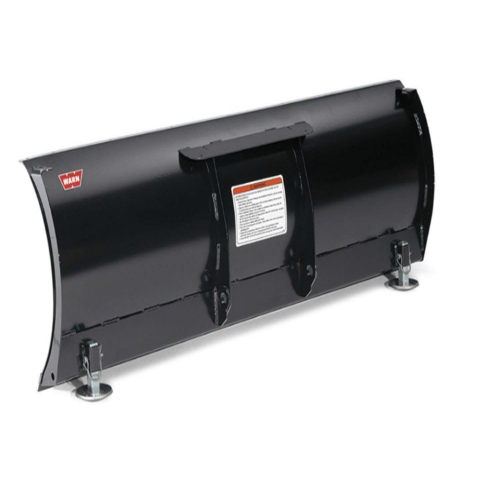 If you're looking for a workhorse that boasts a litany of useful time- and effort-saving features under its belt, look no further than the Warn 78950. The exceptional efficiency of the plow, coupled with the ease and speed with which it removes large and extensive swaths of snow from all types of terrains explains why it currently enjoys a very high rating among the users and continues to receive rave reviews from customers. An in-depth review of the plow follows in subsequent paragraphs.

First off, it is a cost-effective snow removal solution whose performance easily holds a candle to high-end models, in spite of the glaring difference in price. The construction from heavy-duty 12 gauge steel means it's ultra-strong and long-lasting and with proper use and maintenance, should provide you with several seasons of snow removal. In spite of the rugged construction, the snow plow has a prowess for clearing snow quickly and easily and is remarkably easy to use.

Expand to see more
A unique selling point is how easily and efficiently it works of all types of terrains. The machine comes with a centre cross that substantially reinforces its rigidity while making the ATV considerably stable so it smoothly but powerfully removes snow from multiple levels without the slightest hitch. The incorporation of a tension-relieving spring system with the snow plow also makes for stress-free snow removal over rough and challenging terrains.

Its is yet another reason to give it serious consideration when shopping for a snow plow. The blade easily adjusts to several angles to give the user a perfect working position for clearing snow. Unlike cheap, off-brand models out there, the likelihood of the snow plow clanging up, however rough the terrain, is remote considering that it features an extra tilt, pan, and lift protection.

In all, it is a suitable, budget-friendly, and high-performance machine with a knack for removing snow and gravel. The heavy-duty construction, ease of use, and reliability easily stand out. You'll love it immediately.

Low friction powdered coated finish
Quick and effortless performance
Long-lasting construction
Cost-effective
Installs easily
3. Swisher 2645R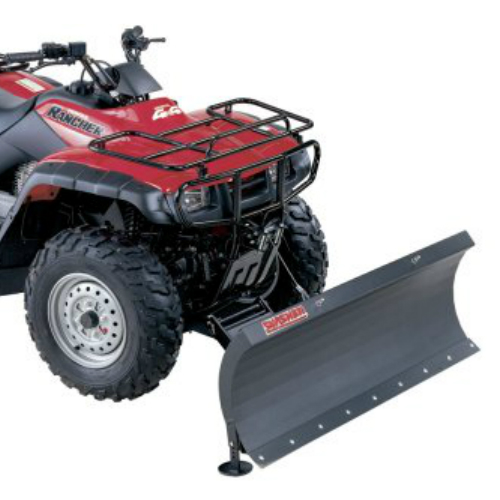 Another option that epitomizes high-quality construction and ease of use is the Swisher 2645R. The snow plow is built to last, providing you with several years of trouble-free, efficient, and smooth operation. Whether it is removing heavy snow deposits or gravel, the heavy-duty construction of the model, coupled with its ease of use make it your best bet. It never disappoints. In the next paragraphs, we'll be deconstructing the snow plow to reveal the features that make it stand out and endearing to the vast majority of homeowners.

It comes with the standard 50-inch wide blade and because it features a rugged and sturdy construction from 1/8 inch steel, it moves snow, dirt, and gravel with remarkable ease and speed. The rugged construction also qualifies it for moving snow and levelling different types of terrain without breaking a sweat. The machine also comes with a heavy-duty swivel featuring dual engagement and allows for several angle adjustments, making it one of the most versatile snow plows on the market.

Expand to see more
Another highlight is the ease of using it. Unlike other models that are only compatible with ATV winches, this device also works with a universal manual lift. You'll also find the fact that the device comes with a reversible and replaceable cutting edge to be particularly important, especially for tough and demanding jobs. And should you accidentally hit an immovable object, you won't have to cringe you teeth fearing the worst for your plow because, like our first pick, it comes with plow-saving skids for longer life.

Mounting it is as easy as using a universal mounting kit. And the best part is that installing and removing it does not necessitate the use of any additional tools, as is the case with cheap, run-of-the-mill brands. Plus, it comes with all the accessories you need to install it but you'll need a mount to use it with an ATV.

Aside from high-performance, it also has the advantage of affordability, durability, and reliability. And other than the absence of a universal mounting system, the machine works like a charm.

Compatible with all ATVs
Heavy-duty construction
Effortless installation
Adjustable design
4. 72-inch DENALI UTV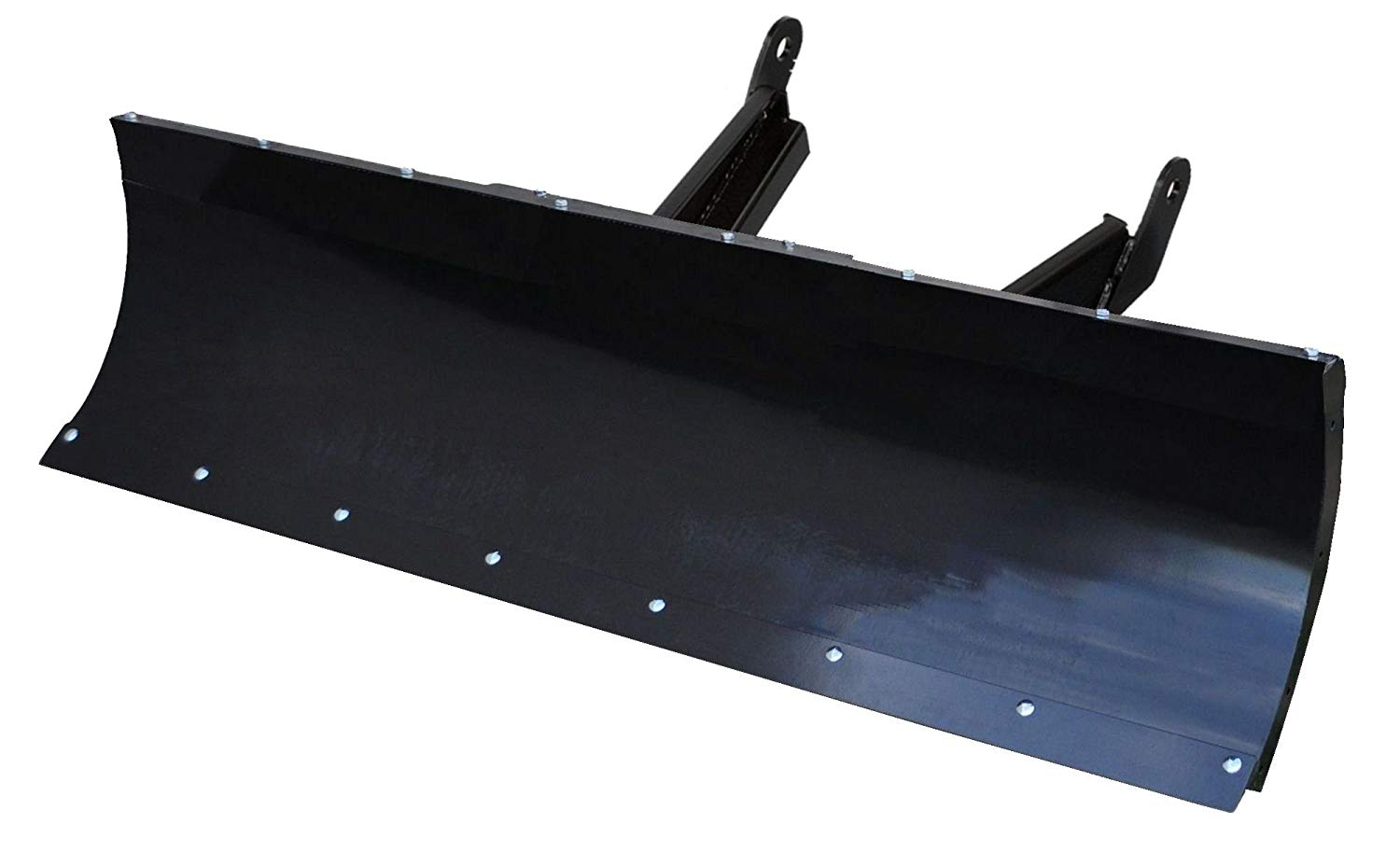 The Denali UTV makes the list on the strength of how seamlessly it combines convenience, ease of use, affordability and effortless performance. Unlike other models, it does not compromise on any facet of performance, durability, or convenience to keep costs down. Owing to their sizes, UTVs are capable of accommodating considerably bigger blades than their ATV counterparts, a fact that translates to more efficient plowing of snow and gravel with considerably fewer passes. The snow plow will, therefore, finish a project in a fraction of the time it takes a standard snow plow.

Plowing sand, snow, or gravel with it is a breeze, in light of its heavy-duty construction that utilizes industrial-grade 11 gauge steel. The quality construction means it can take some beating and abuse for several years and still provide you with flawless and trouble-free performance. However, installing and removing it is problematic as it packs nearly 200 pounds in weight alone. Unless you have an extra pair of hands to help, you run the risk of hurting your fingers or throwing your back out should you go at it all by yourself. Nevertheless, the standard straight plow blade should work exceptionally well, for the most part, especially considering that it comes with four 7 gauge ribs running the entire height of the blade and three extra horizontal stabilizers to provide additional support for the deepest point of the blade.
Expand to see more
Overall, perfectly it combines affordability with top-notch performance and construction quality. It performs as advertised and is surprisingly easy to use, in spite of its heavy-duty construction and excessive weight.

With the progression of time, a few parts here and there will start losing their performance edge, some being crucial for the overall performance of this device. You can, for instance, replace the wear bars. And the delivery package comes with all the hardware you need to enable you to get the snow plow up and running in no time at all, including the mount place, and push tubes. And you get a generous 36-month warranty to cover you against deficiencies in manufacturing and material.

High-end construction quality
Easy installation
Works flawlessly
You can replace the wear bar
Heavy
Only compatible with Polaris Rangers
8. Husqvarna 588181302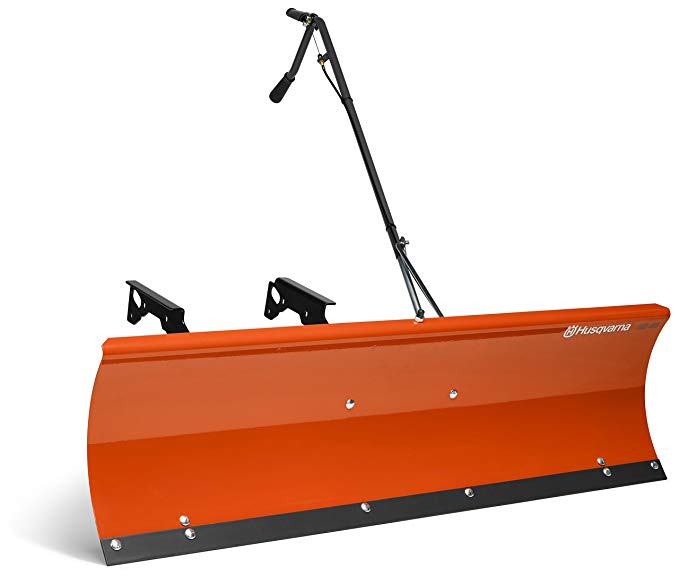 Removing snow from your property doesn't have to cost an arm and leg, as is the case with high-end models on the market. The Husqvarna 588181302 is a perfect solution that costs a fraction of the price of top-end models and one that works just as efficiently, smoothly and quickly. Using it is a cinch too, seeing as its blade is lightweight at 76.2 pounds with measurements of 49 inches by 16 inches by 9.5 inches, meaning that it's a breeze to install and remove after a few minutes or hours of clearing snow.

Installing it, as mentioned earlier, is a snap. Because it is lightweight and comes 50 percent pre-assembled and streamlined, the average homeowner should have the easiest time installing it without calling for assistance. And the user will appreciate the convenience of controlling all the different features and specs from the comfort of the tractor seat. All the different settings, like raising and lowering the blade to adjusting the angles of the blade from left to right within a 30-degree range can all easily and quickly be accomplished from the tractor seat, sparing the frequent and time-consuming to and from movements.

Expand to see more
Still, on the topic of convenience, the 49-inch blade with its 16-inch height provides for quick and easy snow removal. Because it's wide, you'll require far fewer passes to clear an area compared to a more compact model. And installing and removing the mounting bracket requires less effort as you won't have to use any special tools during the endeavour. And to keep possible rust and corrosion at bay, the device features a yellow dichromate coating that will enable it to retain its new, shiny look for several years to come.

For users working on a budget but need to sample premium features, it comes highly recommended. Like most other snow plows, the machine installs with ease and features a heavy-duty blade that makes clearing snow a breeze. Plus, it's easy to use.

Works efficiently and quickly
Easy to install and detach
Has a 12-month warranty
Powerful performance
9. Warn 79958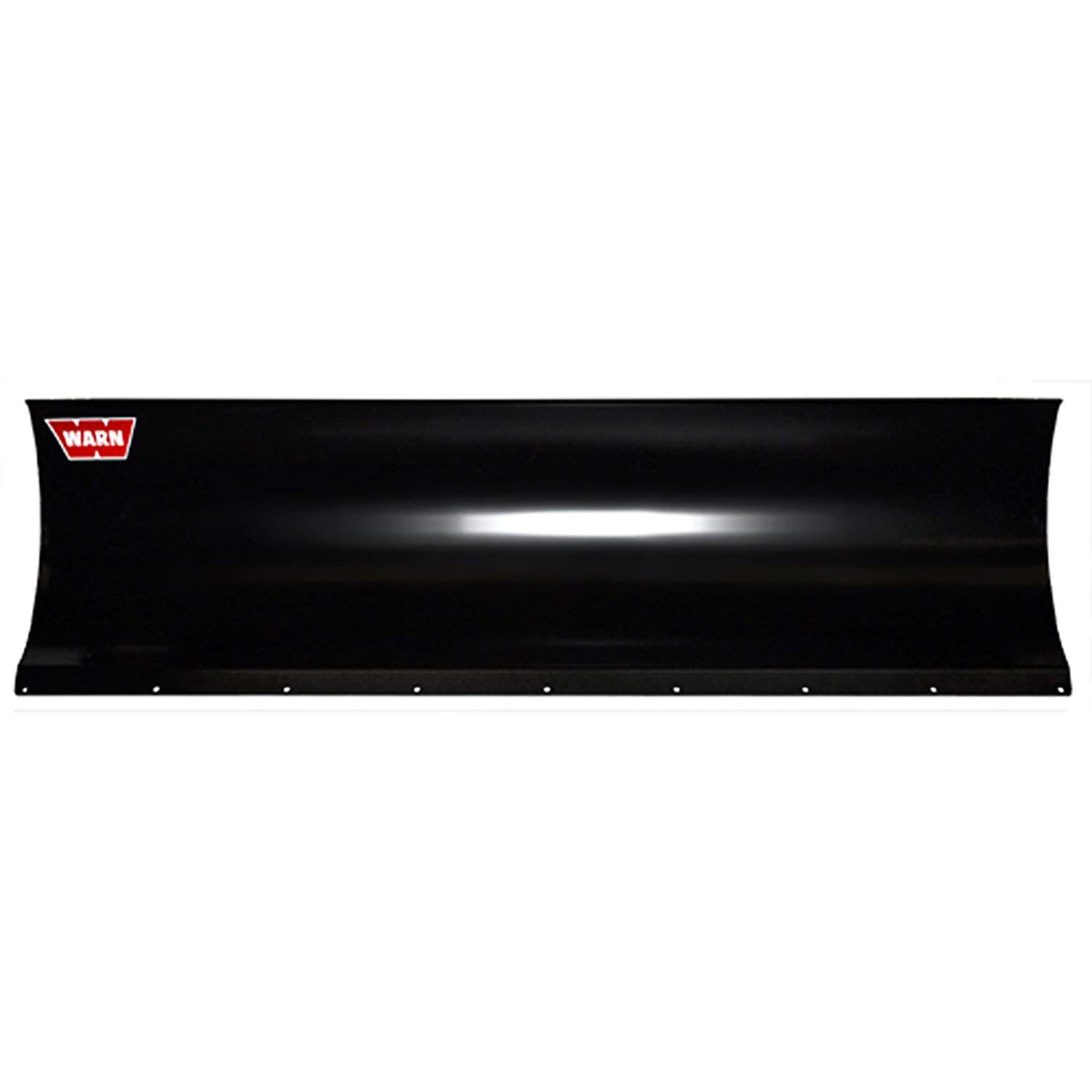 The snow plow easily outperforms expectations and pulls all the stops to make snow removal, an otherwise mundane and time-consuming task, a quick and enjoyable one. And while it is jam-packed to the brim with a host of innovative features, it's also remarkably easy to use. The learning curve is gentle and the installation process, as you can correctly guess, is streamlined to make it easy and quick.

The device is capable of withstanding the harshest and toughest working conditions and take great abuse for several years before finally caving in, thanks to its all-thick 12 gauge steel construction. And, to make it sufficiently rigid and rugged, it also comes with heavy-duty ribbing and a centre cross member. The box design provides additional support while the special low-friction powder coating finish ensures no material can stick to the blade. Bring these features together and you have at your disposal a snow plough boasting volcanic performance and one that makes quick and short work of ploughing thick piles of sand, snow, and even gravel.

Expand to see more
And that's not all. Aside from the smooth, precise, and reliable performance, it also comes with a few convenience features to make it easy to use. Installing and removing the plow blades, for instance, takes no time and effort at all. The likelihood of irreparably damaging the plow assembly if you inadvertently strike an immovable object is remote considering blade's design to trip forward.
Additional features that stand out are the extra power pivot for greater longevity and an ability to raise or lower the bade using a winch or a plow lift actuator. And the coating that's responsible for ensuring objects don't stick on the blade also protects the unit from corrosion, thereby considerably prolonging its useful life.
Despite packing a plethora of time- and
energy-saving
features, it still features a modest price. The device provides precise, quick, efficient, and effortless snow removal and is very easy to use. You'll love it, that we can guarantee.
High-quality construction
Very rigid
Cinch to use
Powerful performance
10. Warn 79403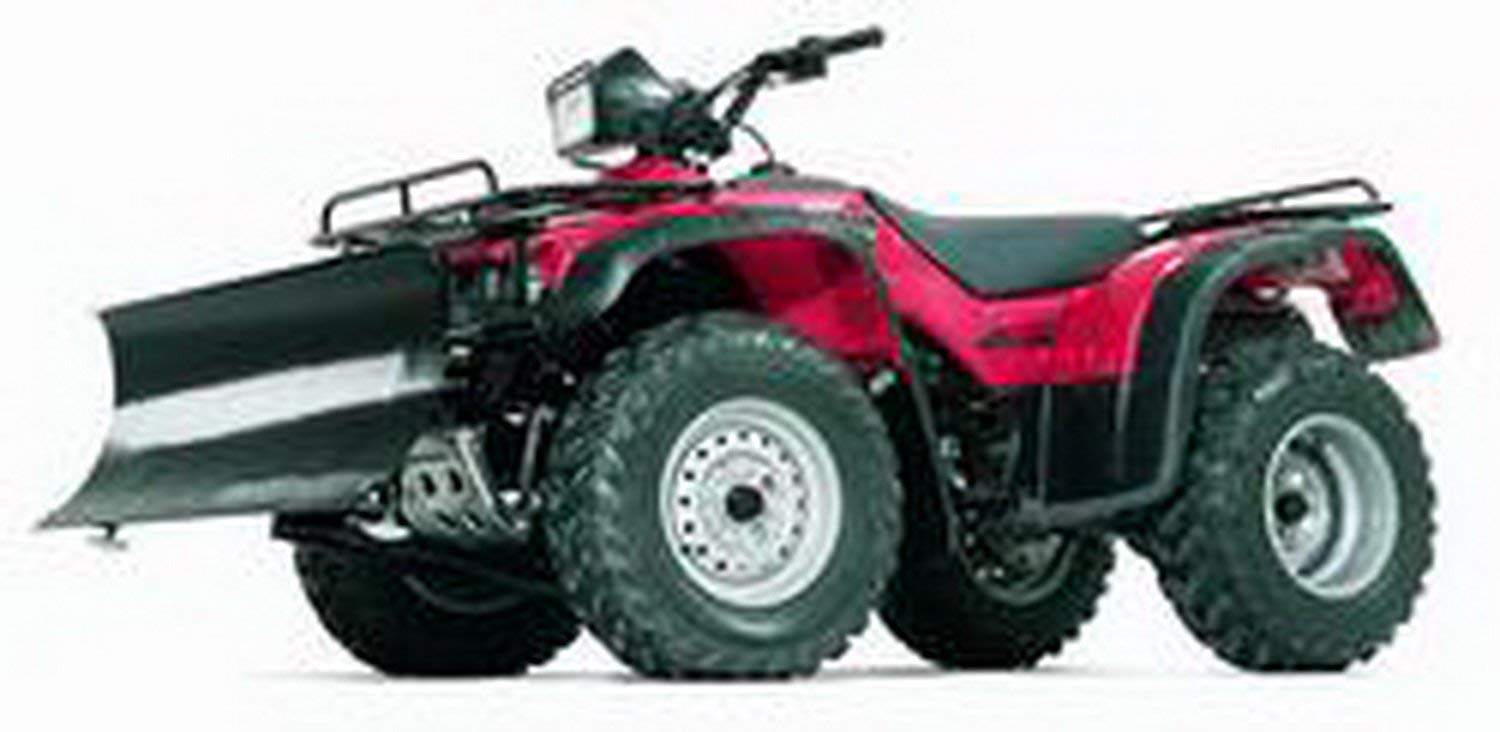 Warn 79403 is the third snow plow from the highly reputed and customer-trusted Warn brand to make the list, which speaks volumes for the company's commitment and dedication to the production of functional and practical tools. Like the other two, the Warn 79403 comes with a slew of distinct features that enable it to stand out. The unit is not only affordable but also easy to install and use, durable, and boasts superb performance. A detailed, stroke by stroke review of the snow plow follows in the subsequent paragraphs.
It mounts easily and quickly on the front of the vehicle and in light of its ingenious design, spares you the trouble of crawling under it to set it up. It features a tapered design with an aggressively curved profile for quick and effortless clearing of snow,
gravel
, and even sand. The wide profile blade allows it to move large swaths of snow within a short compared to other models, so you get to finish plowing quickly.
Expand to see more
Installing and removing it is also made easy with an exceptionally streamlined design; it spares the user the time and effort of lowering the ground clearance of their car to accommodate the machine.

Like the vast majority of snow plows the list, it also features heavy-duty construction using industrial-grade 11-gauge steel with extra-heavy ribbing. The construction quality, in addition to providing extra rigidity and support, allows it to withstand tough snow removal projects without any considerable wear and tear, as is the case with cheap, off-brand models. And like other units, it's resistant to rust and corrosion and is both lightweight and compact to allow for quick and hassle-free installation. There is also a special low-friction powder coated finish that prevents some materials from sticking to the blade as the user works.

The quick installation process, heavy-duty construction, remarkable ease of use, and efficient and smooth performance as some of the reasons that make the snow plow the go-to tool for most homeowners.

Quick and easy installation/uninstallation
Tough and dependable
Easy-to-adjust blade
Compatible with all ATVs
Pricey in comparison to other models in the same range
5. K2 Plows STOR8422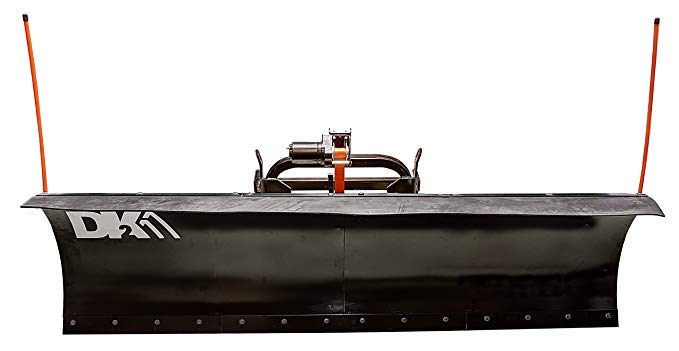 K2 may not be a highly regarded brand like other more established brands out there but its flagship snow plow, the K2 Plows STOR8422 pulls no punches to provide you with the best snow removal experience. The device is jam-packed with an assortment of the best features and specs aiming to take the time and effort from the toughest applications. And the kit contains all the hardware you need to for a quick installation.
It is one of the best snow plows on the market currently, coming with a pocket-friendly price tag and offering seamless compatibility with the vast majority of pickup trucks. With its 237 pounds weight and dimensions of 84 inches by 4 inches by 22 inches, it installs pretty quickly and requires minimal effort on your part. And the package packs all the hardware for a smooth and trouble-free installation process, including the plow itself, an electric winch, wiring harness, a deflector, a steel scraper blade, and lastly
steel shoes
.
Expand to see more
It is ideal for light-duty to heavy-duty removal of the toughest piles of snow, piles of sand and even gravel. It's surprising that a product that costs just a few hundred dollars can feature the kind of heavy-duty, all-steel construction that this model does. The sturdy construction of the device pairs nicely with its 84-inch wide blade that covers large swaths of snow and therefore allows for quicker and more efficient completion of the project.

Additional outstanding features include the powder coating to guard against rust and corrosion and a special UV protective paint. Also, you can adjust the height of the blade using the provided electric winch in addition to choosing among three different adjustment angles for increased versatility.

The STOR8422 is a perfect choice for the homeowner working on a budget. While the 12-month warranty is not sufficient, it still gets the job done. You won't regret your choice, ever.

Cheap
UV resistant coating
Comes with an electric winch mechanism
6. Meyer 26500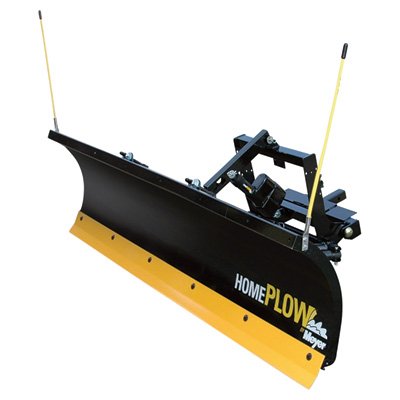 That the Meyer 26500 is an expensive piece of equipment is not contestable. However, you get what you pay for. For top-notch performance without the slightest sniff of mechanical issues, you have to dig deep into your pockets. Over the years though, the snow plow will prove itself an economical choice, providing you with more than a lifetime of smooth, efficient, trouble-free removal of not only snow but also piles of sand and gravel. A value-conscious user would literally drop everything right now and order this model right away, the cost notwithstanding.

The high-end device comes with a heavy-duty blade measuring 7 feet 6 inches long with a weight of approximately 440 pounds, making it one of the heaviest models on the list. While it clearly cedes grounds to other models in terms of lightweight and compact design, it more than makes up for the drawback by offering the user remarkable strength, ruggedness, flexibility and performance that makes short and quick work of the toughest applications.

Expand to see more
It also sports a durable all-steel construction that, as mentioned earlier, is sure to provide you with several years of flawless and hassle-free operation. And if you're worried about the difficulty of attaching it to your vehicle, rest easy. The unit attaches with remarkable ease to your pick-up track provided you have a Class-3 front receiver hatch already installed. The incorporation of integrated mounting wheels and a quick link system further aid the process, taking the frustration, time and effort from attaching and removing the plow. And the best part is that you don't have to use any specially designed tools, as is the case with cheap, off-brand models masquerading as snow plows on the market.

An additional unique feature is the remote control, thanks to the unit's hydraulic system, makes for easy and quick adjusting in all directions for more accurate plowing. The 12-month warranty is, however, a let-down for such an expensive machinery. If you can overlook that part, you're in for the best snow plowing experience the industry has to offer.

Long-lasting construction quality
Easy to use
Feature-packed
Easy to attach and detach
Has remote control
7. DENALI Pro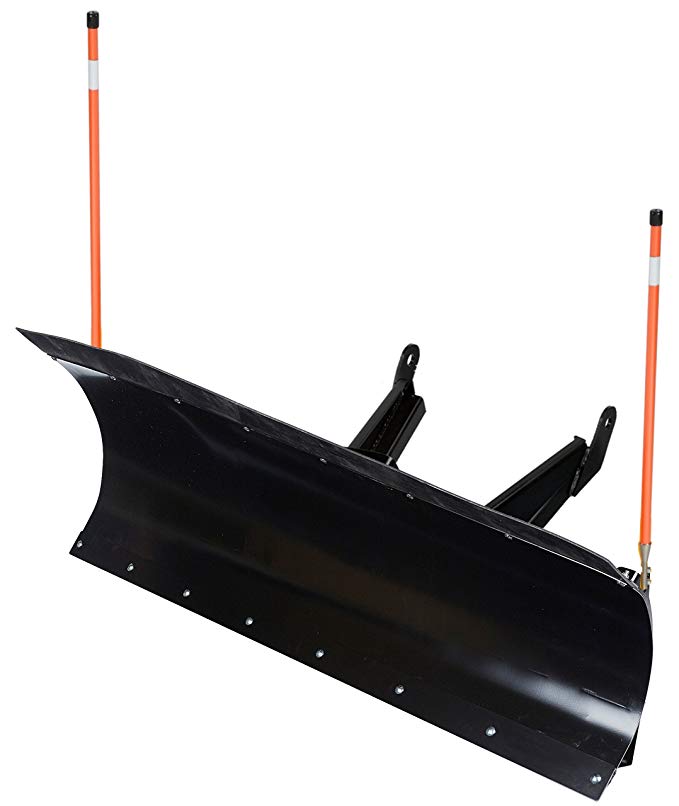 Like its brother, or sister, reviewed earlier, the 66 Inch Denali Pro UTV packs all the nifty features that make for quick, effortless, and efficient removal of not only snow but also sand and gravel. The plow has an attractive black colour and the package contains all the hardware you need to install it and start using it in no time at all. You have to first fit your UTV with a 2 front receiver hitch before installing the snow plough. But no worries here because the installation process is conveniently streamlined to make it both quick and easy.
One of the outstanding features is the heavy-duty construction in spite of the fact that it costs less than a thousand bucks. The manufacturer's use of rugged and robust 12 gauge steel for the construction of the 66 Inch country-style plow blade means it can gracefully withstand the toughest and most demanding working conditions the user can possibly subject it to. Couple that with the UV resistance, powder coating,
sandblasting
of the blade with an epoxy primer and a TGIC polyester top coat and you have yourself a blade that will easily withstand rust and corrosion for several years to come. Even when it starts approaching the tail end of its useful life, which isn't any time soon, the performance and durability of the snow plow will invariably be exceptional.
Expand to see more
Another unique selling point is the incorporation of an impact resistant reinforcement system that features a leading edge stiffener and vertical stabilizer bar that will provide the extra support when the going gets tough. Additional features include the heavy-duty, high yield 3/16 inch thick grade 50 steel wear bar and steel skid feel whose height and angle are remarkably easy to adjust. And to top it all off, the manufacturer provides a generous 36-month warranty against deficiencies in material and craftsmanship. However, considering the heavy-duty construction of the snow plow, and the ease and efficiency with which it plows, we doubt if you'll have to use the warranty.

If you're looking for a lightweight, versatile and cost-effective option that easily exceeds performance expectations, look no further than this device. It's long-lasting, has a generous 36-month warranty and installs easily with its universal mounting system. It comes highly recommended.

Compatible with most UTVs
Rugged construction
Rust and corrosion resistant
Generous 36-month warranty
Only compatible with 2-inch receiver hitch UTvs
Criteria for Choosing the Best Snow Plows
Compatibility
Among the crucial factors to take into consideration, compatibility easily comes at the very top. Ensure your choice is compatible with the model and make of your vehicle, among other specifications, before committing your money. It would beat common sense buying an AT snow plow if you have an SUV unless of course, you're planning on borrowing your neighbours.
Construction Quality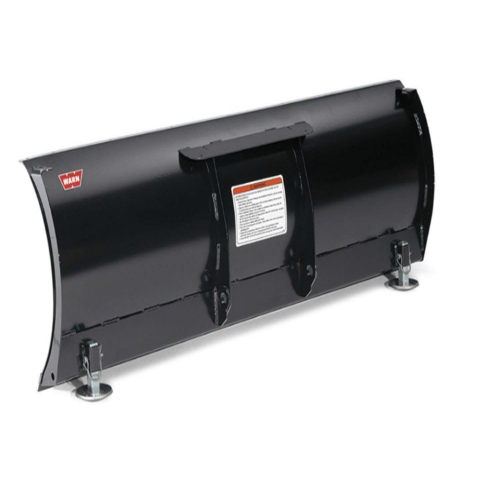 Plowing snow is a demanding and onerous task requiring that your snow plow features a commensurately heavy-duty construction to withstand the demands of the job. Manufacturers tend to choose between steel and aluminium for their construction. Steel is obviously sturdier and more rugged than aluminium and therefore makes for a powerful, efficient and reliable performance. Steel is however prone to corrosion and rusting and makes the units more expensive. Aluminium snow ploughs, conversely, have the advantage of durability and remarkable resistance to corrosion. Nevertheless, they lack the power and sturdiness of their steel counterparts.
Weight
The third factor to consider is the weight of the snow plow. If it's too heavy, braking can be a real problem and can put your life in danger, not to mention it can wreak havoc on the car's suspension. Too light and it won't effectively withstand the rigors of the trade.
Ease of Use
As a rule of thumb, snow plows with the many convenience features are the easiest to use as they take the time and effort away from the endeavor. An adjustability feature, for instance, makes the machine more versatile by allowing you to raise, lower, or even tilt it to a desired angle. The unit should similarly be easy and quick to install and remove, preferably without the use of any specially designed tools. And the control system needs to be user-friendly with few, neatly arranged buttons.
Read also about best garden irrigation system.
Frequently Asked Questions
Q: How many different types are there?
A: Three, to be precise. A straight-blade plow comes with a straight blade and has no movable parts, making it a powerful and ideal choice for heavy-duty snow removal. V-blade plows have several moving parts and remarkable versatility. They have a V-shaped blade that's useful for plowing in confined spaces. Lastly, a containment plow is similar to a straight-blade plow except for it box-like finish. The design stops it from spilling snow as it works.
Q: Aside from plowing snow, can I use my device for anything else?
A: Absolutely. Snow plows are also ideal for evenly distributing mulch on the yard, cleaning up debris, and moving around heavy stuff, among others.
Conclusion
Even with the proliferation of different snow plows on the market, choosing a suitable candidate should be a breeze once you know what to look out for. Our list features some of the best the market has to offer. They are cost-effective, powerful, versatile, easy to use, and very durable. We hope the buying guide helped.
Subscribe to our newsletter