Best Splitting Mauls Reviewed & Tested
last updated:
Oct 30, 2018
The traditional chopping ax comes with several for splitting woods, however, they all pale into insignificance compared to the chopping prowess of a modern splitting maul. The ingenious design of a maul head, coupled with the extra heft and punch it packs means that you'll be splitting the toughest and most demanding piles of wood and chunks of knotted logs with minimal effort and in a fraction of the time it takes the traditional chopping ax. Further, because it cuts along the grain, it cuts smoothly, cleanly, and quickly. Additionally, the ergonomic design of their handles and the fact that they're long gives the user extra leverage and comfort for prolonged use, a fete the conventional ax can't match.
Our Top 3 Picks
[srpshortcode id="19237″][/srpshortcode][srpshortcode id="19238″][/srpshortcode][srpshortcode id="19239″][/srpshortcode]
Choosing a most suitable splitting maul from a market filled to the brim with models of various sizes and shapes can be an uphill task; we understand that. That's why we've rounded up 10 of the best splitting mauls the market has to offer and thoroughly reviewed them.
10 Best Splitting Mauls
1. Fiskars Iso Core 751110-1001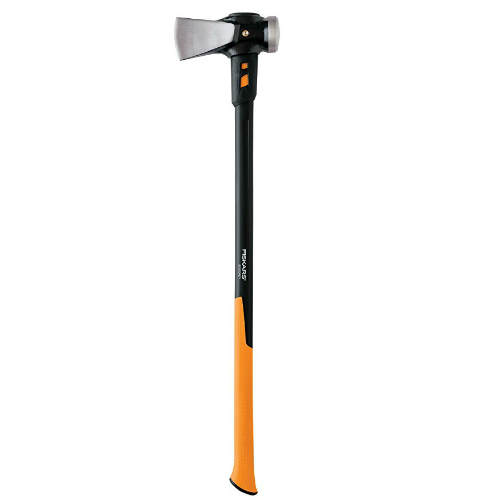 If you're looking for a high-performance tool that packs tremendous splitting force for quickly and effortlessly splitting wood or driving wedges around the house, look no further than the Fiskars Iso Core. The tool offers the best bang for the buck considering, among other things, that it's immensely powerful and high-performance, cost-effective, easy to use, it can stand up to loads of tear and wear and comes with a very generous warranty. If you have particularly tough logs that you want to split in a snap and with minimal effort, this should be your go-to splitting maul.

It comes with an 8-pound striking head that makes short and quick work of the toughest and most demanding logs you can find. The fact that it features heavy-duty construction with forged, heat-treated steel means that it can withstand the test of time, taking on several strings of extreme abuse and never give up. To the high-end construction of the maul head add the optimized blade geometry that guarantees superior and effortless penetration, enabling you to quickly and effortlessly blast the toughest logs. To top it all off, the blade boasts a durable, rust-resistant coating that further adds to the tool's longevity.

Expand to see more
Besides the exceptional performance, it is also designed with user comfort and convenience in mind. With a weight of 10.4 pounds and dimensions of 3.2 inches by 7.8 inches by 36 inches, it's both lightweight and compact. The icing on the cake though is the shock-absorbing and vibration-reducing Patented IsoCore Shock Control System that stops the rigors of log splitting from taking a toll on your hands, arms, shoulders and by extension your entire body. Further, the splitting maul has a slip-resistant flare that's strategically textured to offer you a strong and secure grip for safe, controlled, and powerful swings.

Overall, the maul outputs remarkable performance and will help you split various logs powerfully and quickly. Plus, it's easy to use, comfortable, and cost-effective.

Comfortable, easy-to-use handle
Durable, high-end construction
Full lifetime warranty
Cost-effective
Not ideal for heavy-duty projects
A little heavy
2. Gransfors Bruks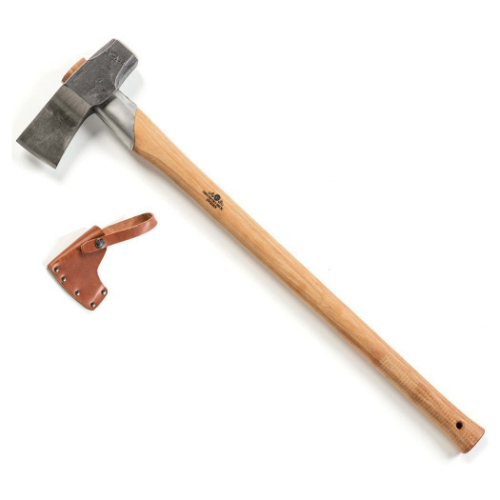 Following closely on the heels of the industry doyen above is yet another high-end but cost-effective option. Like our first pick, the Gransfors Bruks packs a punch and comes with a raft of nifty features to take the time and hard work away from splitting the toughest logs in your yard or garden. The long-lasting construction means it will easily stand the test of time, providing you with years of indelible wood or log splitting performance. It comes with a powerful 5-1/2-inch head and an easy-to-use handle length of 31-1/2 inches, providing you with sufficient leverage for quick, flawless work.

With a sturdy and rugged head forged from industrial-grade carbon steel and packing 5-1/2 pounds of pure splitting force, the Gransfors Bruks effortlessly goes through the toughest logs and knotty chunks of wood. The extremely thin design of the blade, together with the fact that it's concave in shape makes it a perfect choice for people who want quick, effortless performance. Besides splitting logs, it is also a perfect choice for driving or striking wedges, thanks to its reasonable 7-pound weight and robust poll with bevelled corners.

Expand to see more
Like the maul head, the handles are made from one of the best materials at the brand's disposal. Pro-grade American hickory, a material renowned for its straight and tight wood grain, is, by all means, a perfect choice as it's both dense and long-lasting. Plus, it robust connection between the maul head and the heavy-duty hickory handle means the likelihood of it breaking, even with the application of excessive splitting force, is remote at best.

The weight and length of the handle add to its leverage, balance, and ease of use, allowing for perfect swings for splitting tough logs. Still on the handle, it features a protective overstrike collar beneath the head of the maul that rather than tearing the grain and possibly causing the head to break, only dents the metal collar.

Additional features include the blade protecting, all-vegetable tanned leather constructed leather sheath and the incredibly long and generous 240-month warranty.

In all, the Gransfors Bruks is a poster child for excellent craftsmanship, durability, and high-performance and is justifiably expensive.

Powerful, versatile performance
Has a sharp, long-lasting blade
Comes with heavy-duty Grade-A hickory handle
Generous 120-month warranty
Grain leather sheath included
3. Estwing Fireside Friend Axe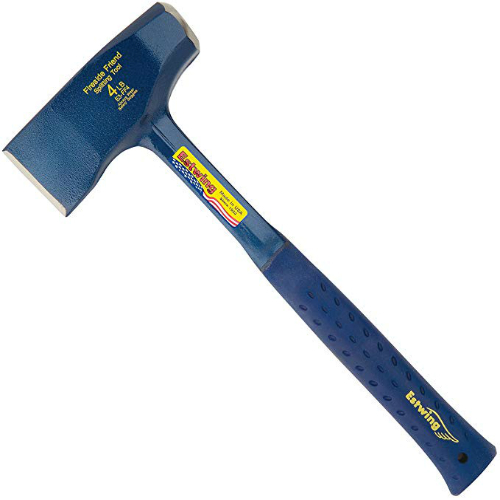 Like Fiskars, Estwing is a household name trusted by millions of professionals and DIY enthusiastic around the world. Its tools, much like the Estwing Fireside Friend Axe, are synonymous with excellent quality, practicality, and durability. This tool, for instance, features a lightweight and ingenious design that makes splitting logs remarkably easy and fast. As well as being forged in one piece material for longevity, the splitting maul is also remarkably easy to use, thanks to its tempered 2-3/8 inch cutting edge. For the homeowner, professional, outdoorsman or camper looking for premium quality and flawless performance, look no further than this tool.

As indicated above, it is forged in one solid piece of premium quality carbon steel. To this add a long-lasting and formidable rust-resistant coating. The result is a rock-solid, durable, and indestructible maul that will stand up to many years of heavy, extreme abuse and loads of wear and tear. Compared to weak, humdrum models out there, it won't shy away from heavy-duty splitting projects, making the perfect companion for campers and outdoorsy people.

Expand to see more
Noticeably lightweight and compact, it weighs a paltry 4 pounds and is just 14 inches long. Don't let the diminutive size and the head's deceptive lack of adequate heft fool you. The length provides more than enough leverage to enable the user effortless drive in the heavy-duty blade into chunks of knotty logs, splitting them up in a snap. And in case you intend to split heavy or tough logs, don't worry about the exercise taking a toll on your body or health as the splitting maul incorporates a few features to make the endeavor a breeze.

Most notably, the splitting maul features a weighted wedge design to take the pressure off. Secondly, it has a shock reducing grip that diverts or reduces the attendant vibrations by up to 70 percent, preventing them from reaching your hands and causing hand exhaustion. The best part though is the comfort and firm grip the handle provides. It simply enhances ease of use and practicality.

If you have several logs to split but lack the time, the Estwing Fireside will assist in clearing the workload quickly and easily.

Rugged, long-lasting one-piece construction
Lightweight and a cinch to use
Smooth, efficient, and quick performance
Budget-friendly
4. Helko Werk Vario 2000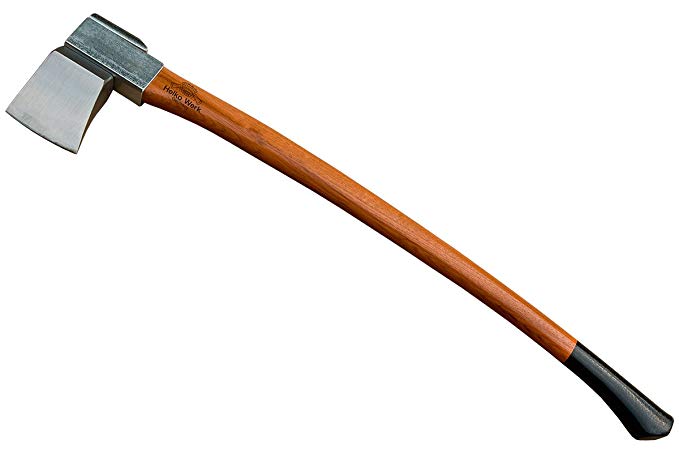 Like German cars, this Helko Werk Vario 2000 has a solid reputation for durability, resilience, and strength. And of course, there's a direct correlation between the price and quality. It might be expensive but you get to go home with the crème-de-la-crème of the industry. Thanks to the construction of the splitting maul with first-rate materials, the inclusion of a Grade-A American hickory handle, and heavy-duty protective sheath, ingenious weight balance, and distribution, and the lightweight profile, the splitting maul easily and gracefully takes the hard work and time from splitting various thick and tough logs.

The maul head features high-end, professional construction using drop forged, heat treated, and oil-hardened C50 high-grade carbon steel. Coupled with the fact that it weighs an impressive 6.7 pounds and comes with a deep wedge, the tool is capable of delivering powerful striking force for easily, quickly, and accurately splitting tree trunks, large logs and rounds, and heavy firewood.
Expand to see more
The brilliance of the craftsmanship and proper balancing makes it the ideal candidate for heavy-duty log splitting tasks around the house and even commercially.

The handle, like the maul head, is perfect in every way. Featuring a piece construction of Grade-A American hickory, it comes with the perfect combination of strength, grain orientation, and density. The curved design gives it the quintessential and conventional appearance and a solid, commanding feel in the hand.

As well as being strong and resilience, the handle is also lightly lacquered with a black-dipped grip, meaning that it provides a firm and secure grip, minimizing the likelihood of inadvertent slippage with every swing.

An additional noteworthy feature is the vegetable-tanned leather sheath that protects the head in between uses and a 1-ounce bottle of Axe-Guard protective oil for keeping rust and corrosion at bay. In all, this splitting maul should be up your alley if you're looking for an industrial-grade tool for heavy-duty chopping of tree trunks, large logs and rounds, and heavy firewood. It more than suffices.

Aesthetically attractive design
Exceptional quality
Robust and rugged head and steel
Perfect workmanship
5. Fiskars x27, 378841-1002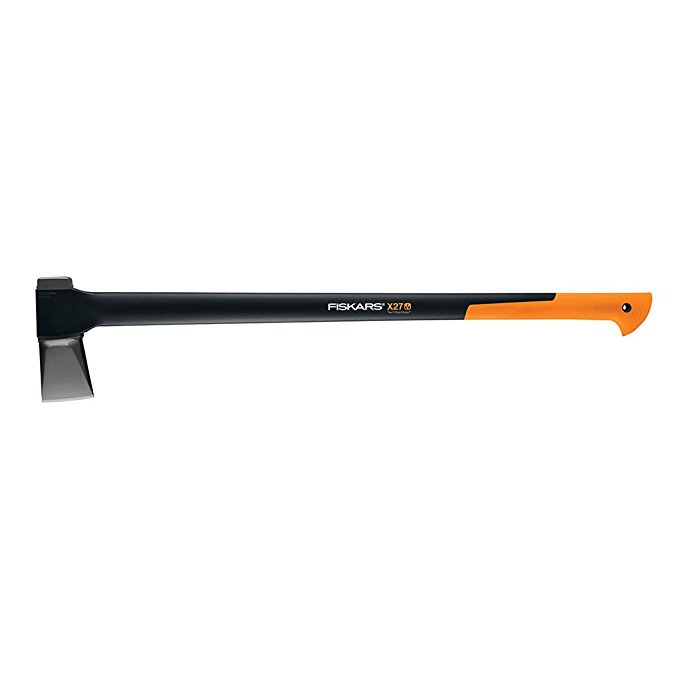 The intuitive design, the efficiency, and effortlessness of its performance, excellent balancing, perfect power-to-weight ratio, and cost-effectiveness leave this tool without many worthwhile competitors. Other cheap, and sometimes more costly, off-brand competitors pale into insignificance compared to this model's cutting prowess and ease of use. If you don't find us convincing enough, maybe the fact that the tool enjoys a self-assuring and confidence-boosting 4.7-star rating with more than 4,300 reviews on Amazon.com will sway your purchasing decision.

Considering the ingenious design and ease of using it, all you need is a single swing to quickly split the toughest logs and chunks of knotty woods. And the feature response for that effortless performance is the superior design of the tool's blade. The fact that the blade is crafted from industrial-grade, hardened, forged steel means it maintains its sharp splitting edge for several years on end. Consequently, it provides a perfect contact with the wood, splitting it cleanly and quickly.

Expand to see more
A long-lasting low-friction coating and excellent weight distribution also substantially contribute to the overall performance of by increasing the increasing swing speed and power.

The 36-inch length makes it a perfect choice for tall homeowners to save them from the back-breaking design of shorter models. With a single swing, it splits logs right down to the base and because it features an advanced bevel convex blade geometry, freeing a struck blade should be easy. It also comes with a pro-grade patented FiberComp handle that's exceptionally lightweight yet much sturdier than steel. As Fiskars wax lyrically points out, the tool's handle is virtually indestructible and will outlast those of its competing rivals.

With a hardened forged steel blade and a user-friendly FibreComp handle, it has all the requisite torque and heft for quickly and efficiently splitting tough and dense logs. It swings with ease and strikes powerfully. You'll love it.

Reasonably priced
Professionally and durably constructed
Long handle for extra leverage and power
Easy to use
6. Wilton Tools 50836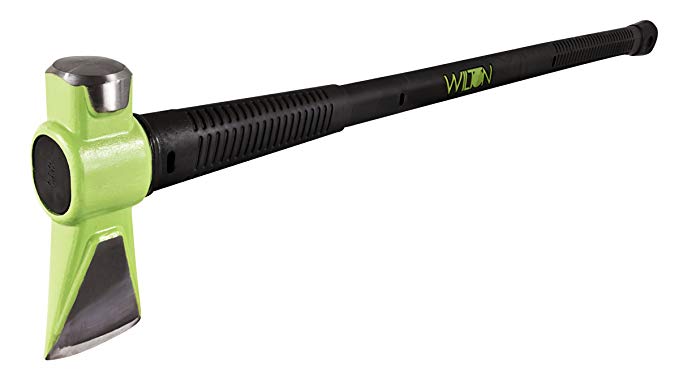 One of the best options the market has to offer and one that offers the best bang for the bucks is patently the Wilton Tools 50836. Its performance may not overshadow that of our previous pick but it comes close, and for its price tag, that's more than enough. Among other things, it features an unbreakable handle technology, a drop-forged head, an anti-vibration handle, and non-slip handle. It brings all these features and specs together in a lightweight, cost-effective, and easy-to-use package to enable the user to
chop up
differently sized logs and woods with minimal effort and spend a fraction of the time it would take no-frills options out there.
It doesn't matter if you put an ordinary log or a dense chunk of highly knotted wood in its path because it's guaranteed to split it quickly and efficiently in a snap. The effortless performance is entirely attributable to the installation of a Hi-Viz drop forged maul head. The heft and weight of the head make splitting the toughest red oak rounds look like child's play.
Expand to see more
Consequently, for everyday use around your house, we doubt if your toughest logs are going to present much of a challenge to this bad boy.

The above feature pairs nicely with the fact that the tool sports a practically indestructible handle, thanks to its utilization of heavy-duty and long-lasting steel rods. According to the manufacturer, all its splitting mauls are perfectly capable of withstanding more than 25,000 overstrikes, and this model is no different. Still, it is quite lightweight and compact and easy to use, a fete it achieves by expertly balancing performance and convenience. The handle, for instance, dampens shocks and vibrations, thereby providing for a smooth, safe, and prolonged use.

In all, the budget-friendly price of the Wilton Tools 50836 means you don't have to sell one of your kidneys to sample the durability, immense splitting power, and ease of use it so generously offers. It's one of the best you money can get you. And it comes with a confidence-boosting 24-month, $1000 warranty should the handles break from regular wear and tear from everyday use.

Tough, strong and durable
Versatile and powerful performance
Has a shock- and vibration-absorbing handle
Generous $1000, 24-month warranty
7. M7111 by Performance Tool


Like DeWalt and Fiskars, Performance Tools is a brand seasoned professionals and enthusiastic DIYers swear by. The brand's household name is synonymous with high-quality, long-lasting, and easy-to-use options. Dutifully continuing that tradition is the M7111 by Performance Tool, a tool that despite coming 7th on our list, can easily hold a candle to the heavy-weights in the industry. Among other things, it comes with a sharp, high-performance 8-pound head, a fibreglass handle, anti-shock and a long-lasting mirror polish head to provide the user with the superior efficiency.

If you have several thick and dense planks of wood and knotted logs to chop and your flimsy, run-of-the-mill splitting maul doesn't have the heft and power to do it, it should be your next resort. The tool comes with a hefty 8-pound maul head crafted from commercial-grade and long-lasting steel, meaning that it'll not only maintain its sharp edge for years on end but also make short and quick work of the most demanding projects both domestically and commercially.
Expand to see more
Steel also has a reputation for withstanding a thorough beating without the slightest drop in performance or durability. You'll, therefore, be investing in a high-quality tool you'll be using for several years on end.

Boasting a budget-friendly tag, it's surprising it even comes with a tough and rugged handle for taking tough, heavy-duty chopping applications head-on. Still, features a heavy-duty 33-inch fibreglass handle that provides great leverage for quick and effortless swinging. Besides the lightweight construction, the splitting maul also has this extra cushion on the grip to dampen or absorb most of the attendant shocks, leaving you with flawless, easy performance. The handle also ensures your grip is secure and doesn't slip with each strike.

For homeowners on a budget, the M7111 is a perfect choice. It comes with the additional weight and leverage, superb and durable construction, and comfortable handle to ensure quick and seamless performance.

Offers the best bang for the buck
Comfortable
Sharp blade for clean, quick splitting
Swings powerfully but effortlessly
8. Husqvarna 32 Inch


Versatile and tough, Husqvarna's flagship option is a perfect choice for the homeowner in need of a high-quality splitting maul for splitting chunks of knotty logs and driving splitting wedges. The tool is feature-packed even though it's relatively cost-effective. In light of the durable construction, you'll be subconsciously reaching for this splitting maul without a second thought when you have demanding logs to split.

The design is to turn tough and demanding applications into easy and quick ones, and in that endeavor it exceeds expectations. This model, for instance, is a versatile one that features a hardened striking face in the neck. As a result, you can use it as a sledge or together with a splitting wedge. Irrespective of the intended use, it boasts a gentle learning curve, so that professionals and greenhorn can have the easiest time splitting the toughest logs. The fact that the head of the splitting maul is forged from Swedish axe steel means it splits logs in a snap and is remarkably easy to pull out.

Expand to see more
Couple the powerful striking force of the maul head and the heavy-duty, 32-inch hickory shaft and you have a tool you can confidently use to tackle the most demanding projects. The likelihood of the head separating or coming off from the handle is non-existent, thanks to their secure fastening using both a wooden and steel wedge. Also included in the package is a leather edge cover for protecting the cutting edge, helping keep the tool sharp and in pristine condition for the next several years.

In all, it is a hotbed for versatility, superior performance, durability, ease of use, and affordability. It should be your go-to tool for light- to heavy-duty splitting projects.

Indestructible construction
Perfect for heavy-duty splitting
Comfortable grip handle
Offers exceptional force and leverage for effortless performance
9. True Temper Sledge Eye Wood Super Splitter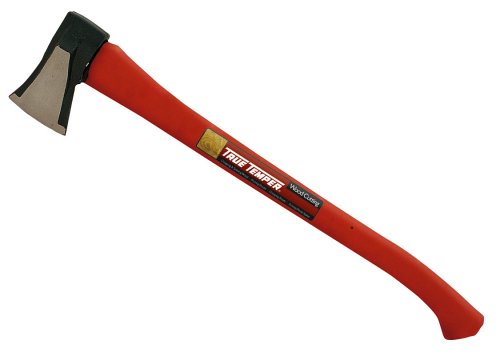 With a 4-pound ax head, the strikes of the True Temper maul are fast, powerful, and effective. If you're looking to upgrade or buy your first splitting maul, this model is a worthy consideration. It comes with an indestructible handle, a professionally balanced head, and an ergonomically designed grip to enable you to work quickly for as long as it takes,

Like virtually all options featuring on our list, it has a heavy-duty, 4-pound ax head constructed from high-end materials and because it's expertly balanced, it allows you to swing the splitting maul powerfully, easily, and effectively all season long. The maul head can also stand up to rigorous, heavy use all season and never be brought down by loads of wear and tear. Coupled with the fact that it's sufficiently sharp, it's a worthy investment for splitting and cutting wood.

Expand to see more
The brand pulls no punches to ensure your work does take up much of your time and effort. Aside from the extraordinary performance, it also features a 36-inch fibreglass core handle which, being durable, strong and resilient, enables you to confidently take on the toughest, most-demanding wood splitting and cutting tasks in your home, meaning that you won't have to call a professional to do it for you.

Despite the frequency of overstrikes, the likelihood of the maul head slipping from the handle are remote at best as the splitting maul comes with an exclusively integrally-molded handle guard to guard against such a potentially dangerous possibility.

Further, in addition to being lightweight with a weight of just 2 pounds, it poses minimal risk of straining your hands or causing hand exhaustion. The molded polypropylene grip is both comfortable and firm, so you have blisters all over your hands because it can't slip during use.

For any homeowner in search of one of the best options for use around the house, this tool is worthy of very serious consideration. The superb performance comes hand in glove with durability and convenience, which are more than you can get for this price range.

Lightweight and swings powerfully
Easy to use
Durable and comfortable FibreGlass core handle
Offers value for money
Not ideal for heavy, extreme use
10. Fiskars X11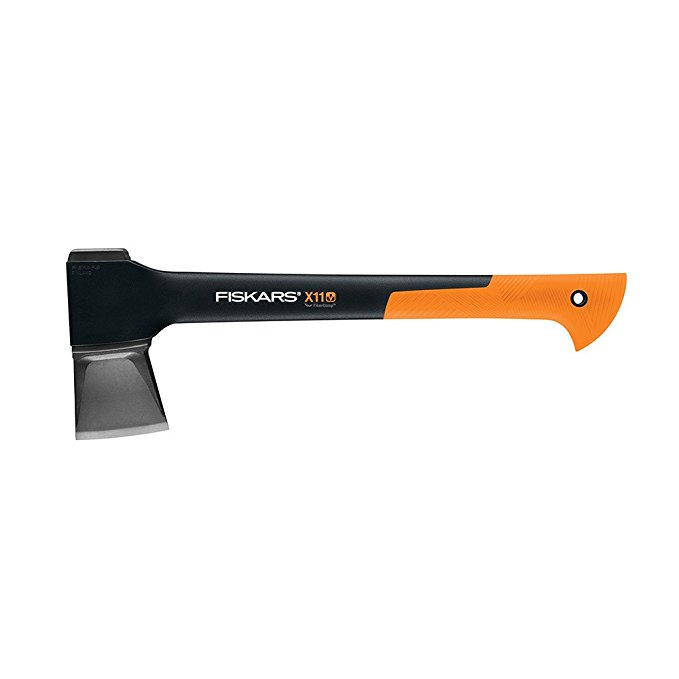 Like all other Fiskars products, the Fiskars X11 showcases several nifty features that make it one of the most reliable, easy-to-use, powerful, and durable options on the market currently. It's a perfect choice for light- to medium-duty chopping of average-sized logs and pieces of wood. Because of the heft of its maul head and its 17-inch length, it invariably delivers optimal performance for quick, effortless, and efficient one-strike splits.

You'll be amazed at how quickly and cleanly it is able to cut through tough and dense logs and woods. The tool has a hardened forged steel blade that's perfect for easy swings for one-strike splits. The sharp, long-lasting edge and the accompanying low-friction coating makes for non-stick chopping. The blade, therefore, goes into the wood and out without much resistance or a struggle.

Expand to see more
Like the other two Fiskars we reviewed earlier, the X11 comes with the proprietary FibreComp handle that's indestructible and therefore ideal for hard and knotted logs. Stronger than steel, the handle has a knack for withstanding loads of wear and tear and force. And thanks to the brand's ingenuity, separating the head from the hands will prove an impossible endeavor considering the use of the insert-molded head. With proper use and maintenance, the splitting maul should provide you with more than a lifetime of flawless, smooth use.

Another unique selling point is the textured grip that guarantees a non-slip, comfortable use. By optimizing power-to-weight ratio, the handle allows for more forceful swings, making it possible to split the toughest logs with a single strike. To this add the vibration-dampening chamber that dependably disperses them before reaching the hand. The handle also conforms to the natural contours of the hand, significantly minimizing your susceptibility to blisters for smooth and safe chopping. And of course, it is lightweight.

If it's perfection you're looking for, this one is as close as you're going to get to it. By perfectly balancing and incorporating all the essential features, it guarantees the user of eye-popping performance. The icing on the cake is the budget-friendly price tag.

Lightweight
Indestructible and impossible to separate
Effortless, quick, and smooth cutting
Has heavy-duty sheath
Criteria for Choosing the Best Options
The most fundamental consideration when shopping for a splitting maul is the performance and construction characteristics of the maul head. A hefty and high-quality maul head provides for the smooth and flawless performance, enabling you to drive the wedge or split the logs quickly and with minimal effort.
Heavy heads take the time and effort away from the most demanding wood splitting tasks because you'll need minimal effort to get the head swinging downwards forcefully. However, lifting them will require some energy. For use around the house, any weight between 4 and 12 pounds should be ideal. Similarly, it needs to be made from high-end and durable materials to withstand the rigors of splitting tough and dense logs.
The Handle

If you're planning on chopping or splitting logs and woods for several hours a day, be mindful of the length, weight, and ease of using the handle. Ensure it offers a firm, secure, and non-slip grip because the last thing you want is the splitting maul slipping from your hand while swinging. The weight should be ideal to eliminate hand strain, exhaustion, and blisters. You can choose between a fibreglass and composite handle or a hickory handle. While the former is nearly ubiquitous, it lacks the immense striking force of the latter and it's more susceptible to splinters. The latter are replaceable and ideal for prolonged, extensive use.
In the same vein, consider the length. Long handles come with extra leverage and power for easy and quick splitting. Short handles, conversely, are easily controllable, making them an ideal choice for greenhorns.
Affordability
It might sound like a cliché but the correlation between price and quality it goes hand in glove. As rule of thumb, the most expensive models out there come with a raft of auxiliary features to make chopping or splitting quick, easy and effortless. However, for light- to medium-duty tasks around the house, you don't need the most expensive of them as those are the preserve of seasoned DIYers frequently handling tough or dense woods.
Still, religiously check to ensure the model you're enamored of features the kind of construction quality, durability, and convenience commensurate with the kind of splitting you'll be doing.
Additional Features
Other noteworthy considerations include a protective sheath and warranty. A protective sheath, like a rust- and corrosion-resistant coating, adds to the durability of the tool by protecting it against wear and tear. As well as being indicative of the brand's confidence in the construction quality of their tool, a warranty gives the user confidence and peace of mind in a product as it provides cover against deficiencies in material and workmanship.
Frequently Asked Questions
Q: How do I sharpen my maul?
A: The process is quite straightforward. First off, ensure both the bastard file and the blade are clean. After securing the tool on a bench vise, proceed to pass the bastard file on the blade's edge repeatedly in a forward motion, all the while aiming for a 45-degree angle. Sharpen to heart's content.
Q: How different is the splitting maul from an ax?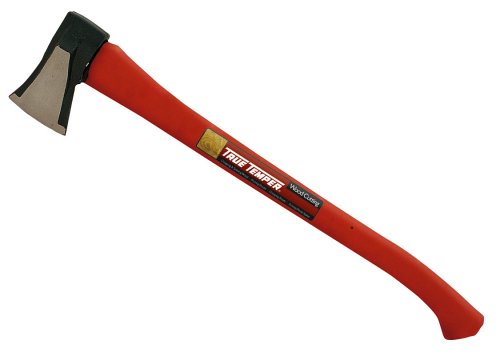 A: A splitting maul assumes the shape of a sledgehammer and features a head weighing between 4 and pounds. An ax, on the other hand, comes with a wedge head that weighs no more than 3 pounds.
Conclusion
At the beginning of this buying guide, we set out to impart on you the requisite knowledge and information to enable you to make an informed choice on your next choice. And in that endeavor, we did our best.
We've featured the best the market has to offer. Irrespective of your choice, you'll end up with a pro-grade splitting maul that perfectly balances affordability, ease of use, performance, and durability among other essential considerations.
Subscribe to our newsletter