Husqvarna 7021P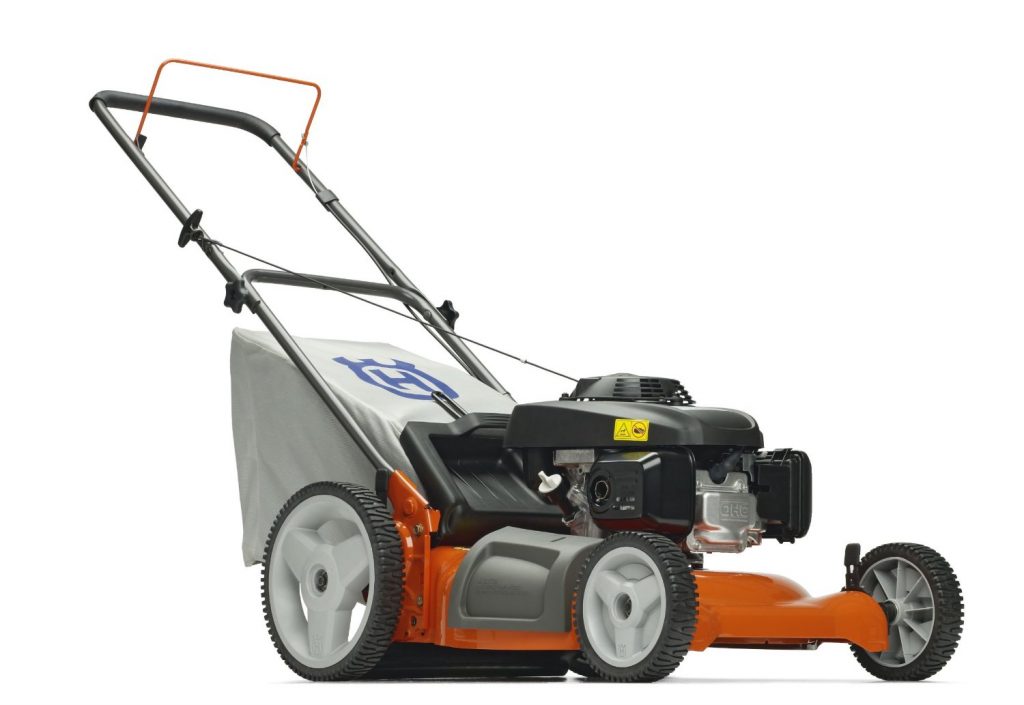 Editor's Pros & Cons
Easy starting it up
Easy to store
It's a 3-in-one mower
Uneven cutting
Back wheel adjustment issues
Review
If you're looking for something that's going to offer you lots of power with an overall good construction, the Husqvarna 7021P is exactly what you need. This is a gas-powered mower that comes installed with an excellent GCV 160cc Honda engine.
The engine has the Easy Start feature, which makes it easier firing it up. This mower doesn't have the primer bulb to push. In case you need to cold start it, you simply have to slide its choke lever, slightly squeeze the safety bar and pull.
This mower runs very smooth and vigorous. And even though it may not be that quiet compared to other
lawnmowers
, the Husqvarna 3-N-1 7021P does have an okay sound. The
sound
is just a little deeper in terms of its tone. You basically won't cause disturbance to your neighbors if that's what you're afraid of.
Setting up the mower is as easy as it goes. Once you've removed the mower from its box, all that's required of you is to extend and tighten the handle, add oil, and then add gas. And that's it. You are good to mow. In the field when mowing, you'll notice how effective its catch bag is. Mulching is made easier because of the catch bag whereby the grass comes out easy. You can as well attach a bag to it so to catch the clippings.
This Husqvarna Mower has double ball-bearing wheels that roll smooth and easy, which is an advantage since operating it becomes much easier. It doesn't feel like you are doing any work. It's like having fun. The wheels are bumped up with taller rear wheels, which helps in navigating on a patchy and uneven terrain.
The Husqvarna 7021P Gas-Powered Mower has a handle that easily folds such that you can compactly store it, and even pack and transport the mower. However,
performance
of the mower takes home the trophy. You don't get any clumps, and the cutting is done in uniformity such that when you're done mowing, the yard looks amazing.
Maneuverability
is great and very efficient. It doesn't matter whatever the terrain (bumpy, patchy, uneven, rocky, etc.), this mower maneuvers just fine. The Husqvarna 3-N-1 is perfect in tight areas such as around trees and has no problem with bushes.
Now, if there's something that goes unmissed, it's got to be the three in one cutting system. This means that the Husqvarna 7021P offers mulching, side discharge capability, and rear bag collection.
Some of the best
riding lawn mowers
out there don't have this. Also, you don't need any fuel additives. It has separate gas and oil tanks. It goes a long distance on a tank of gas.
Subscribe to our newsletter